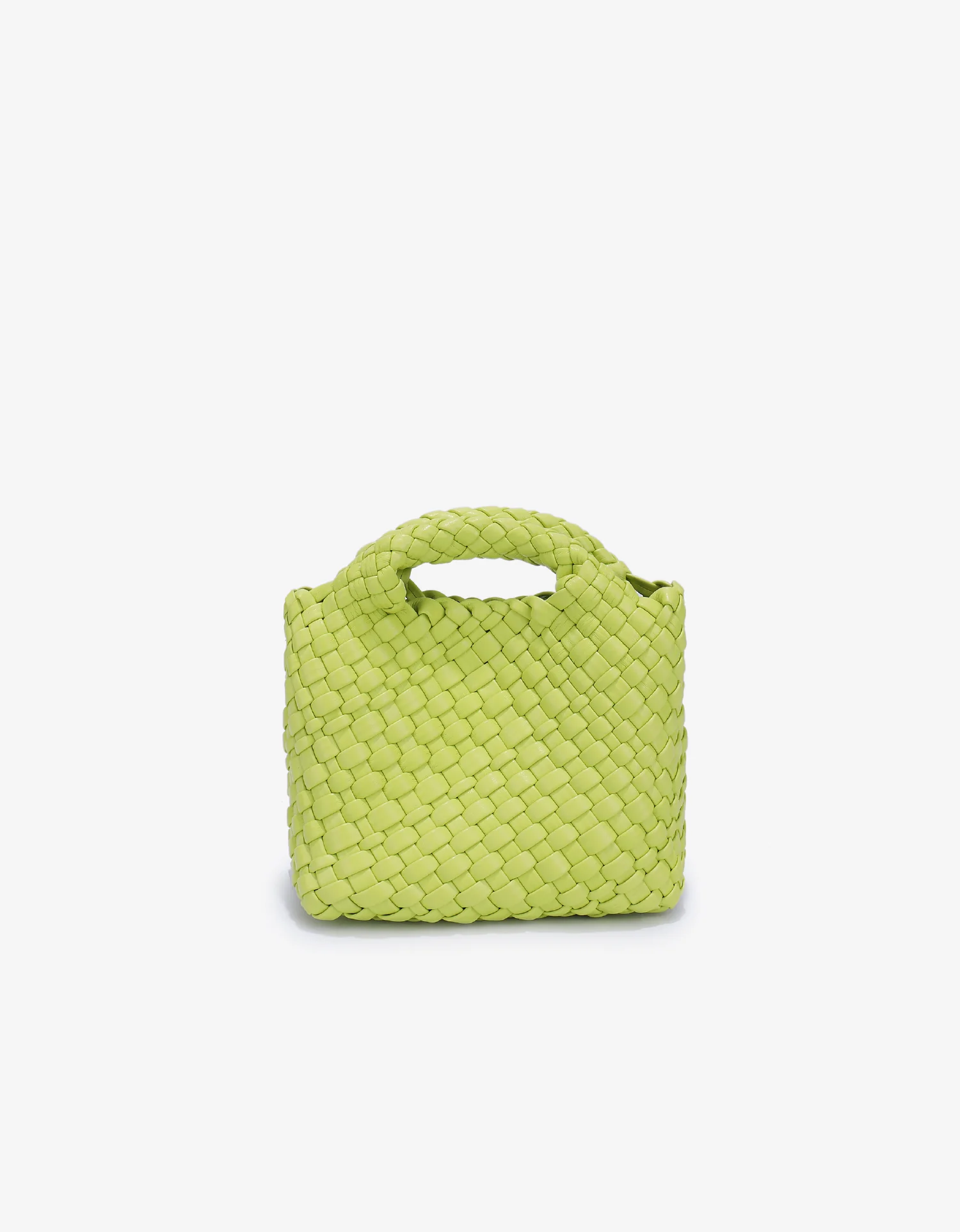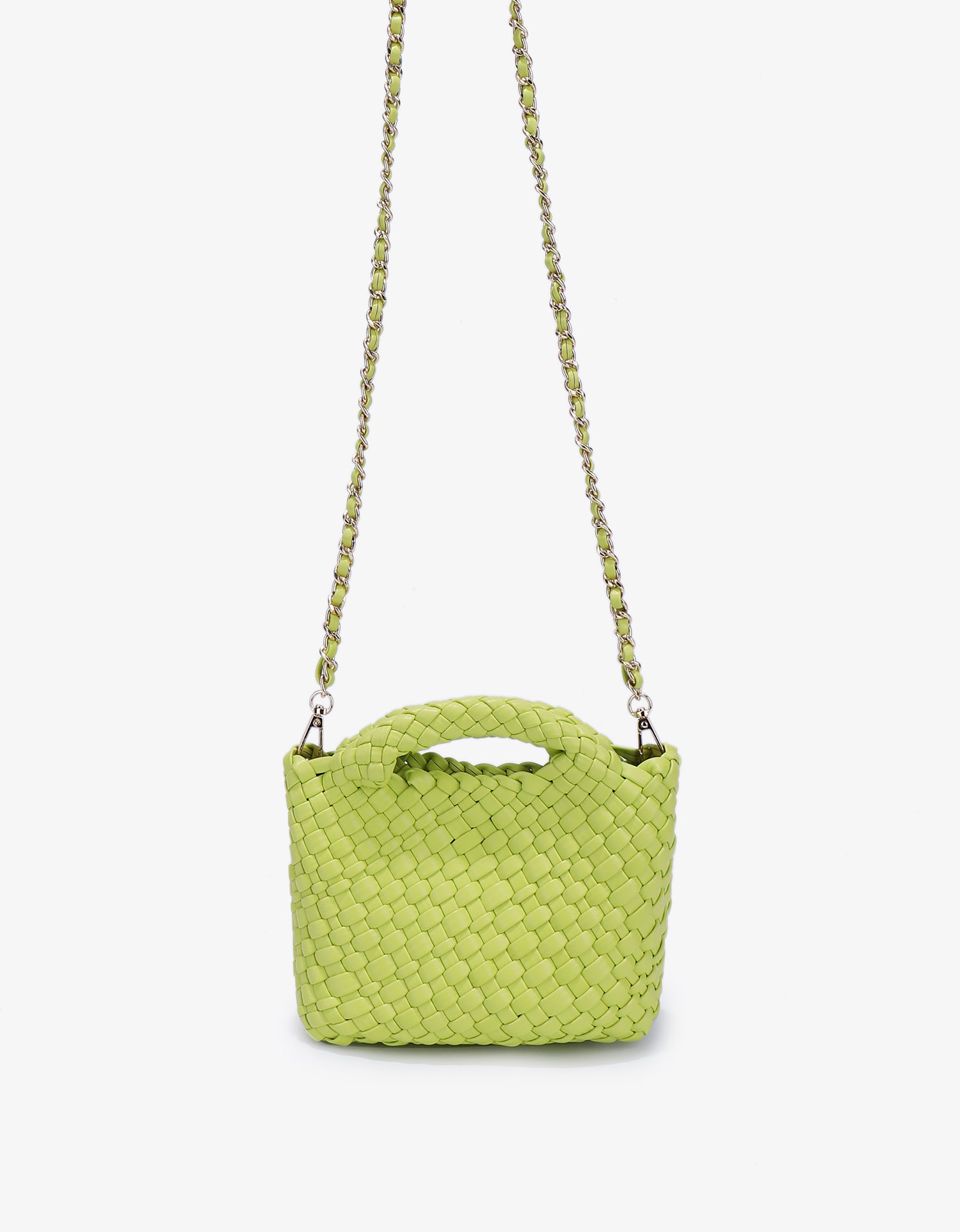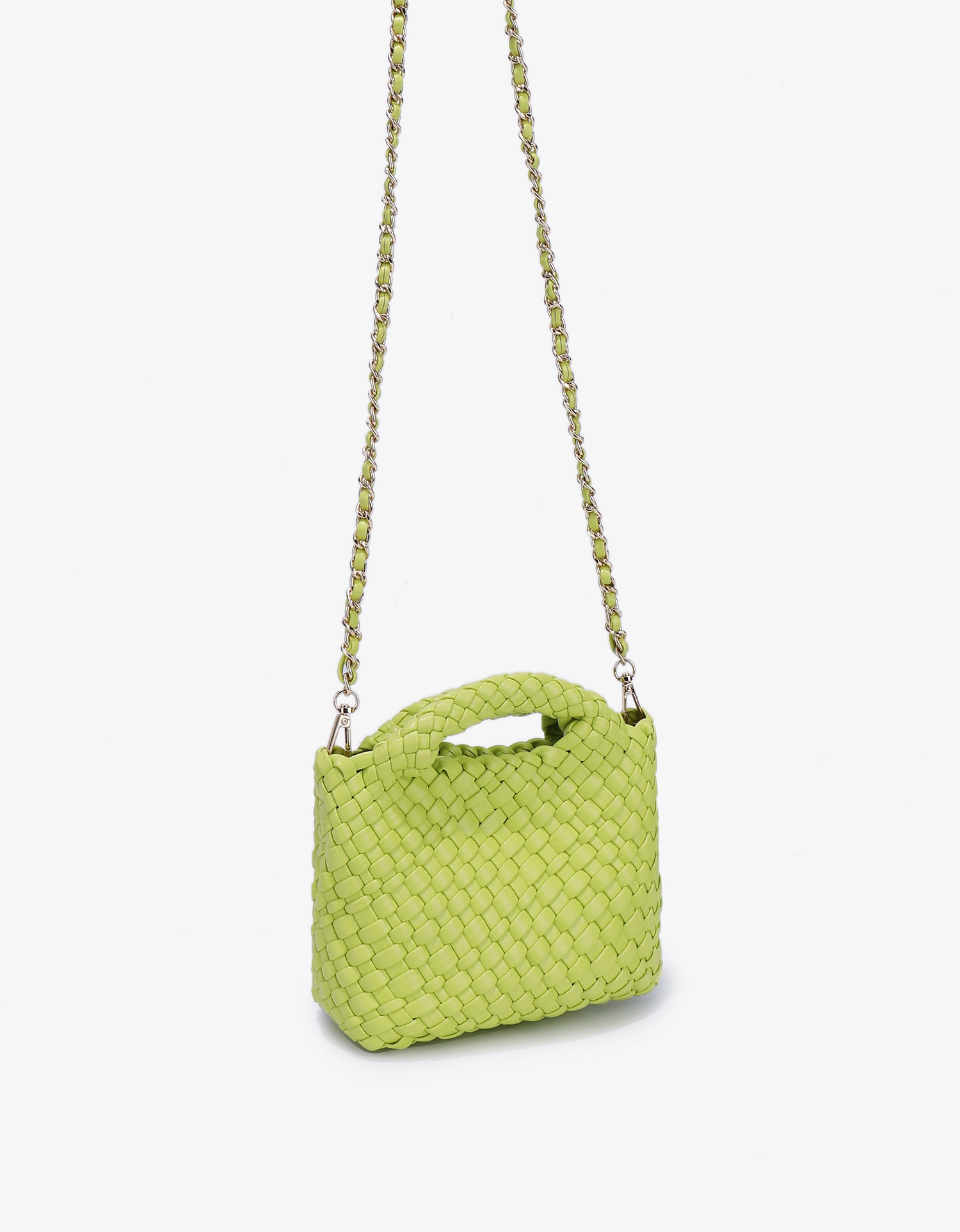 EVERLEIGH WOVEN MINI TOTE CHARTREUSE
Mini tote perfect for those on the go, offering both style and functionality.
Key features:
Woven design adds a touch of texture and visual interest to the bag.

Magnet closure offers a secure and easy-to-use closure, keeping your belongings safe.

Removable crossbody chain strap provides versatility in carrying options, allowing you to wear the tote as a crossbody or carry it as a handbag.

Removable zip pouch adds convenience and organization, allowing you to store your essentials separately or use it as a standalone pouch.

Crafted from vegan leather, making it a cruelty-free and sustainable choice.
Dimensions:
Height: 5"

Width: 8"

Depth: 3.5"

Strap Drop: 1.5"
Compact size that can hold your essentials without weighing you down. The short strap drop length allows for a comfortable hand-held carrying style.